If you think you can do something, We are here to help you.
Rejoignez Odoo
---
Team-IT est votre partenaire idéal pour la mise en oeuvre de votre solution.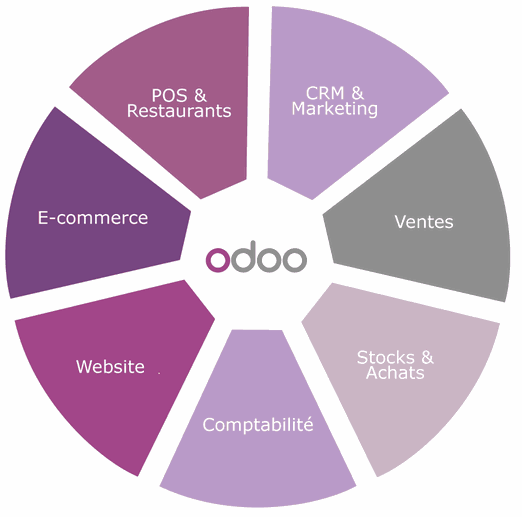 ODOO : Business management software (CRM, Sales, Stock, Invoicing, Accounting, MRP, CMS, E-commerce)
Odoo, known as OpenERP, is an open source software founded in 2004 that offers a complete suite of integrated business management modules..

Odoo is the most scalable and installed business management program in the world thanks to its applications meeting all the needs of a business, from customer relationship management to website creation and e- trade, through production, inventory management, accounting, human resources etc., all perfectly integrated. This is the first time that a software publisher has achieved such a level of functionality.